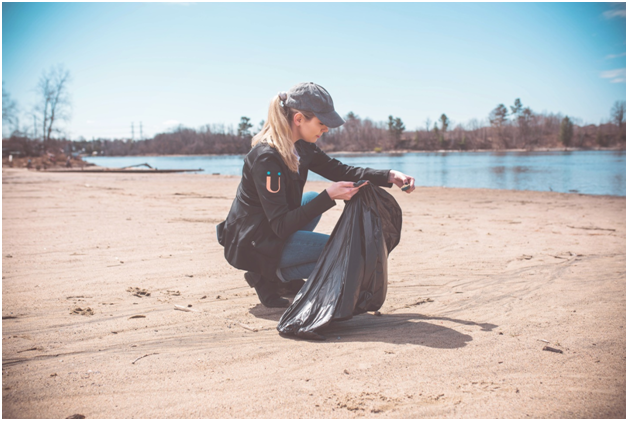 While many people prefer to work and clear things up during summer and springtime, there are decluttering activities that are best done during winter.  This article will help you determine the things that you can get rid of and organize in this season since it's highly likely that you'll spend more time inside your home during winter.
Also, decluttering in this period could be perfect preparation for your spring-cleaning activity after. Here's some housework you can do to keep you busy throughout the wintertime.
Junk mail and old papers.Paper is perhaps one of the fastest accumulating items of clutter that you'll have in your home all year. Magazines, junk mail, bills, and receipts are regular clutter that continues to pile up in your house. Winter is the best time to sort this out since you'll have more time to rummage through theses items. Segregate and decide on what's important to keep, and get the help of Junk Haulers Evergreen to deal with the unwanted items.
Your digital files. Yes, physical clutter is not the only thing that can give you stress, mountains of virtual files can be a problem as well. Winter is also the ideal time to free up a lot of space on your hard drives and cloud storage. Just like most people, you undoubtedly have thousands of pictures, unnecessary items, and junk files on your computer as well. Save some storage space and give space to more essential files in the future. The best part about this is that you can go about this activity without breaking a sweat.
Old movies and board games.Winter nights are always associated with either board games or movie marathons. Thus, you might as well take this opportunity to dig into your collection and let go of the DVD movies you haven't watched for many years, and board games you no longer wish to play. You can earn extra cash by selling them online, or if not, you can donate them to institutions that receive these items.
Old clothing. The next place you want to clear out is your closet, especially clothes that, for some reason, you haven't worn for a long time. Dresses can be donated to charitable institutions, especially sweatshirts and coats that can be valuable to other people as protection against the cold. Other accessories such as hats, scarves, and gloves are useful during winter. If you have extras of these items, put them to better use by letting other people have them for wintertime comfort.
Towels and blankets. Just like clothing, these items tend to stack up without letting go of the older items. In time, you'll also realize that you only need two more extra blankets, linen, and towels, without compromising necessity. You may also choose to donate them to organizations that help the homeless.
These four items are only some of the things you can dispose of, ideally, during wintertime. You can make this activity a yearly habit along with clearing out other regular clutter so you can reduce the stress while at home. This can also make you enjoy more space as you wait for springtime.