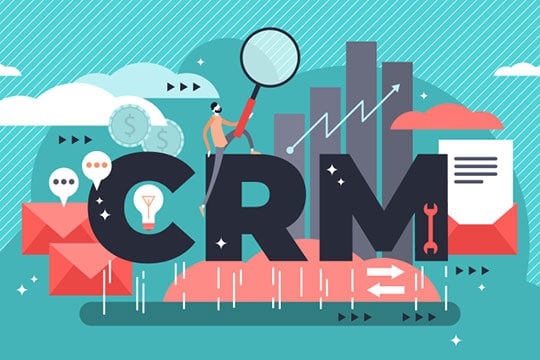 WHAT IS CRM
CRM is software that stores a detailed customer profile: gender, age, purchase history and brand interactions. The system collects in one place and in a given format the entire history of the relationship between the company and its customers. We at WebSailors have extensive experience in creating such systems.
IMPROVING SALES-QUALITY
Companies analyze CRM data and, on the basis of the information received, make hypotheses about what will be interesting to the client, except for his favorite products. The business discovers for itself cross-selling – "reselling" to the customer a useful product based on his previous purchases. Thanks to CRM, companies increase the likelihood of a purchase and the average check.
If a customer bought a prefix, the network will offer him a popular game. If you changed the winter tires on a car, it will advise you to order a dry cleaning of the passenger compartment. If you made a haircut – will tell you about the popular procedure for hair care.
IMPROVEMENT OF SERVICE AT POINT OF SALES
Complete customer information helps companies improve service at points of sale. For example, timely information on client status received from CRM allows you to provide the customer with VIP service and surround him with care at the right time.
STRENGTHENING MARKETING ACTIVITIES
Analysis of information from CRM increases the effectiveness of marketing activities. Based on the data received, the business makes personalized offers, issues nominal coupons and provides favorable discounts on the category of goods that interests the client. Such targeted and targeted messages are much more effective than standard mass SMS and advertising posters.
HOW TO MAKE A CRM WORK EFFECTIVE
Simply implementing CRM is not enough. The system is responsible for processing cards at the cash desk – calculates the discount amount, deducts or accrues points – and stores the data. But the information received must be used for further work with the client.
To do this, CRM integrates with external services. Additional tools open up new opportunities for analytics, personalization of offers and communication with the client. In the age of mobile technology, an application on a smartphone can be a useful service.
Ask your questions about CRM development here