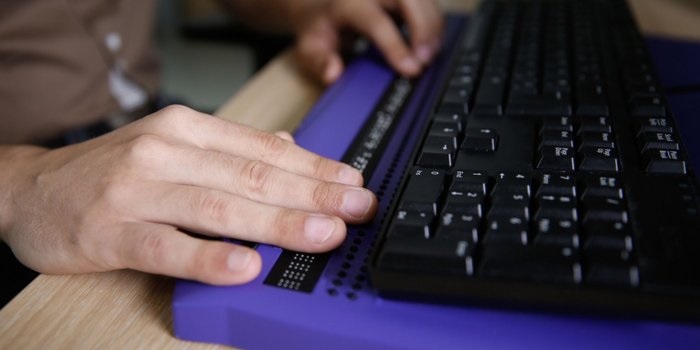 It is essential that website owners are aware on how to make their website ADA compliant as it can prevent you from getting lawsuits and potentially sued.
There are various factors that go into making your website ADA compliant and all website owners should be aware if their website is ADA compliant or not. This article will go over the steps that you can take to make sure that your website is ADA compliant.
What does it mean to be ADA compliant?
Before we begin, it is important to understand what making your website "ADA compliant" actually means. In 2010, the Department of Justice (DOJ) released an act for Americans with Disabilities. This act, known as the Americans with Disabilities Act (ADA) Standards for Accessible Design, stated that all electronic and information technology must be available for use by people with disabilities. This includes all hardware, software and documentation on the website. This act was put in place so that citizens of America who have disabilities, such as, blindness or deafness, are able to have a better website experience.
Under this law, no individual is to be discriminated, but rather have full and equal enjoyment of goods and services offered on websites. If companies and business owners are unaware of this law, they are at risk for expensive litigation and fines that can cost them thousands of dollars. Many companies have already been sued under the ADA website compliance law.
This law applies to all commercial and public entities that use the internet and have access to web content. Currently, this law affects all Americans with disabilities, including their family and friends, private employers, local agencies, and other companies that operate for the benefit of the public.
This ultimate ADA website technical guide from Digital Authority Partners goes over everything that you need to know about website ADA compliance.
Steps on Making Your Website ADA Compliant
In order to have a fully functioning website that is ADA compliant, there are a few steps that you have to follow. Below are the following steps that you can take to ensure that your website is ADA compliant…
Review the Web Content Accessibility Guidelines (WCAG 2.0 level AA)
Organizations and website owners should review the Web Content Accessibility Guidelines (WCAG 2.0 level AA) as  guide on making sure that the web content on their website is accessible to those with disabilities. These guidelines were made specifically for web creators and provides a standard for web content accessibility that is compliant with everyone. By using this guide, web developers can ensure that their website is fully compliant with ADA.
If you are unclear or unable to follow along with the guidelines, it is best to find an ADA agency that works with web platforms and is able to guide your through these steps. You can also hire website accessibility consultants as they have strong technical understandings of how websites and content management systems work.
After reviewing the guidelines and being familiar with website ADA compliance, it is best to conduct an audit of your website using specific tools. By doing this, it helps you to identify all the areas that do not meet the web accessibility standards for ADA compliance.
One such tool is the WAVE Web Accessibility Tool. This is a Google Chrome's extension and can be used to look for accessible issues, such as alt tags and making sure none are missing, styles, etc. These automated auditing tools provide reporting outputs that can scan entire sites and produce audit reports. Such tools allow you to get automated testing, manual code reviews (gives you many issues that automated testing might will), and assistive technology reviews (a tool that can be used to seek accessibilities for those with disabilities).
Review Your Website's Styles and Elements
After reviewing the ADA guidelines and auditing your website, it is important to now review your website's styles and elements, such as the headings, buttons, and links. It is important to realize that all types of users have access to your website, including those with disabilities, so it is important to make your website available to them.
The images on your site must have alternative texts associated with them in case users are unable to see the image. Without the text, screen readers will not be able to understand the information that is being presented in front of them. It is also important that the colors on your website have the right type of contrast to them, making it easier to users to read.
Use Proper Web Writing Practices When Developing Content
When creating content for your website, it is important to keep the content as simple and conversational as possible. This allows the users to scan the content easily and consume the data more effectively. Some ways to put these concepts into practice is by using headings and subheadings when delivering your content. This breaks down the content into smaller bites and sections, and allows the information to be understood easily.
Stay Up-to-date on Compliance Standards
Compliance standards must be followed and evolve with time. By staying on top of ensuring that your website is ADA compliant, it can save you thousands of dollars.
ADA compliance has so many great benefits and gives you a competitive advantage over your competitors. It can lead to high conversion rates, offers better experiences across the various browsers, and helps the site to reach wider ranges of audiences.
The Bottom Line
The functionality of your website is very important and factors in greatly to attracting the customers to your website and its products and services. By making sure your website is ADA compliant, it saves you the stress of having to worried about getting sued. If you are still unsure on how to make your website ADA compliant, it is best to reach out to professionals that are experts in this field.
It is important to review the Web Content Accessibility Guidelines (WCAG 2.0 level AA), audit your website, review your website's style and elements, use proper web writing practices for content creation, and most importantly, stay up-to-date with compliance standards. By following these steps, you can create your content available to those with disabilities and prevent your website from getting lawsuits.