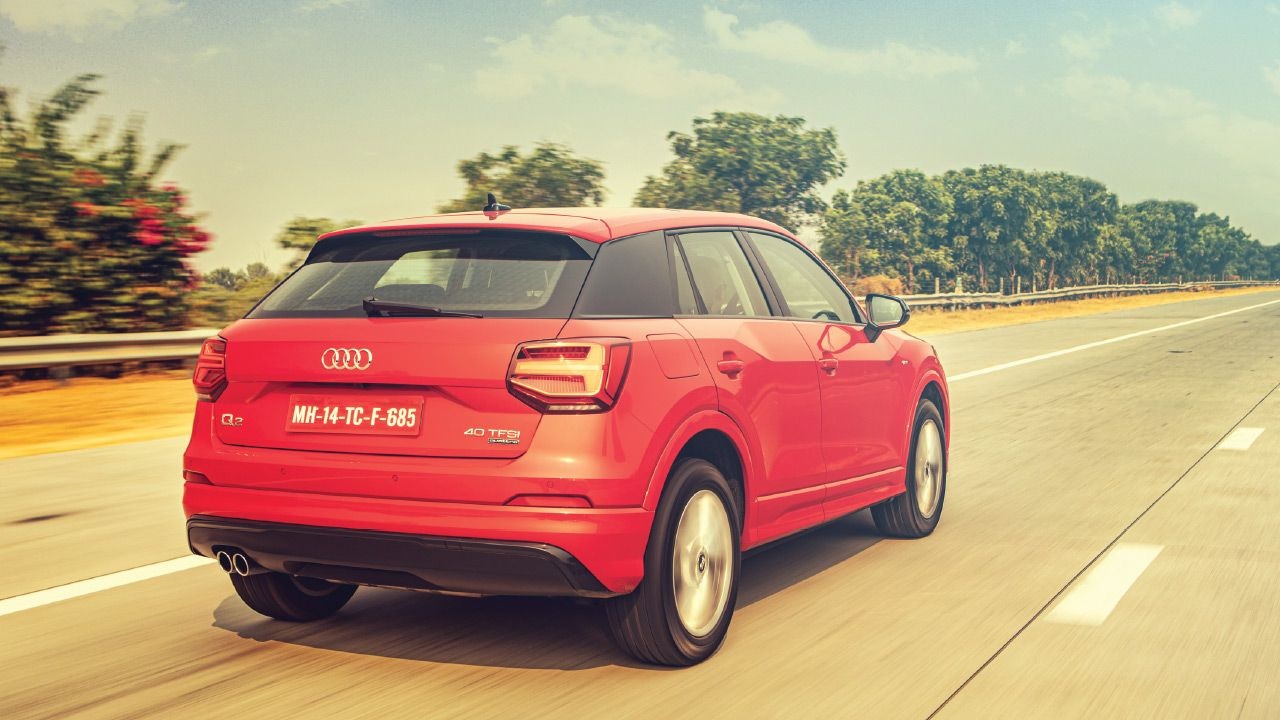 Luxury SUVs have sold in ridiculously huge numbers in recent times, and Audi plays a key role in churning out models for the Indian market like these. It all began with the Q7 many years ago, followed by models like the Q5 and Q3. Somehow, Indian customers seem to have accepted these models very – and for the newest generation of all of us, Audi has now introduced its more compact and cutest SUV, the Q2. We go for a drive in it to see if this little baby has got what it takes to lure a buyer with a budget of ₹ 50 lakh (on-road).
Those teddy-like looks
There are multiple product variants out there in the luxury car segment, but we honestly haven't seen an SUV as cute as the Q2. It's a design a lot of people are going to like, including women. Up close and personal, the Q2 genuinely looks like an over-sized hatchback, which is no bad thing, considering Indians love large hatchbacks. The ride height is perfect for our kind of roads and the 17-inch wheels fill up the wheel arches nicely. At the front, you get the usual, Audi signature grille, flanked by stylish headlights. The crisp lines give it the appeal it needs, and the bold character lines give it some muscle. And the blacked-out C-pillar gives it the floating roof look. At the rear, the squarish LED tail lights fit the tailgate gate design perfectly well.
How about the cabin?
The ambience is typically Audi cars, and the fit-and-finish is the best, with lots of soft-touch surfaces around, and lest we forget to mention, the comfortable seats inside. Start up the car, the right up ahead, the Virtual Cockpit instrument display lights up like a Christmas tree. It has feel like you've really paid your money's worth. It is also intuitive and the flat-bottom steering is small and nice to grip, and the LED lighting on the inside looks properly premium when lit up.
However, nothing changes the fact that the Q2 remains a compact SUV, which means, space too is not as much as you'd have like. Only four can be seat in the little SUV, and towering occupants might find it a bit cramped. There a number of multimedia and connectivity features like Apple CarPlay and Android Auto, a 10-speaker sound system, wireless charging for smartphones – and the multimedia can be controlled via an 8.3-inch multimedia display that can be accessed through Audi's MMI controller.
Power puff..
It is powered by a 2.0-litre turbocharged TFSI petrol engine that develops 188bhp and 320Nm of torque, and thanks to its compact dimensions, light frame and all-wheel-drive, it shoots from 0-100kph in 6.5 seconds. The engine is peppy at all times, and is responsive too. There is no delay in acceleration either, making the Q2 bundles of fun to drive.
The Q2 is imported into our market as a CBU unit, which means the suspension have been setup to suit European roads, resulting a slightly firm ride. And the steering feels a bit weighty at low speeds.
Hits the sweet spot?
With its Audi badge, it's hard not liking this thing. It may be compact, but it's also cute, offers great quality and peppy performance. And it doesn't miss out on all-wheel-drive either. However, we still think it should've been more lavishly equipped. It definitely is an Audi in every sense of the word, but is priced a bit too high and is short on features. So perhaps, this one's going to be bought solely by someone who loves Audis. Also, grab the latest info on the new cars, only at autoX.